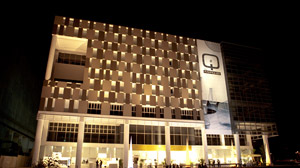 SGX-listed Nobel Design Holdings Ltd is a renowned industry leader in lifestyle furnishing.  The group has established  itself as a reputable and well-regarded name in the industry for top-class design consultancy for interior and space planning for both commercial and residential projects. Nobel also exclusively distributes and retail  fine imported European home furnishings brands and has conceptualized and retail its house-labels.
The group consists of several specialized companies to look into all home furnishings needs.  Nobel's regional network of service providers and product retailers / manufacturers ensure that the best material resources and talents are tapped so that our customers are given the best that the region has to offer.
It's property development under ACT-Nobel development has built a name in the development of niche landed property and this business segment will continue to provide the group with more growth opportunities.
Headquartered in Singapore and listed on the Singapore Exchange in 1996, Nobel Design Holdings has offices in the United States of America and around Asia.